HOME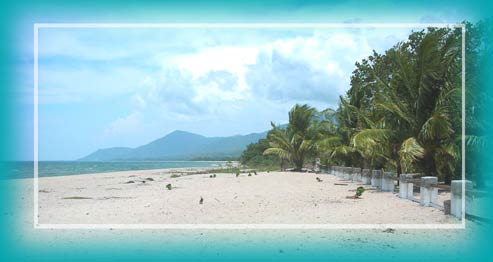 Paradise is more affordable than you think!
Announcing our highly anticipated Trujillo Honduras
Ocean View Residential Community!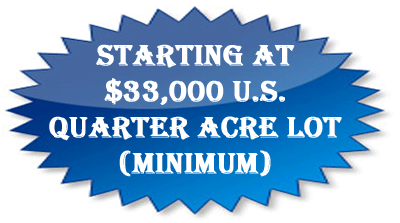 Welcome to New Palm Beach in Florida, Honduras: 110 acres of  Honduras real estatenestled between the cloud forest and the white sand beaches of the Caribbean coast.
New Palm Beach is the perfect choice for your retirement home, second home, dream vacation home or primary residence. Our community is located on the fabulous north coast, between Santa Fe and Trujillo, Honduras.
So, what's a typical day like in Paradise? Wake up to birdsong; sip a cup of Honduran coffee on your deck and beach comb along the miles of sandy beach before noon. Enjoy (a ridiculously inexpensive) lunch at a local eatery, head for home to don your snorkeling gear and hit the crystal clear, shallow waters offshore. The marine life is unbelievably colourful in Trujillo Bay. Share the sea with snappers, star fish, sea anemones, sawfish and sea horses. Pinch yourself – you're not dreaming. Shake off the salt brine and sip a tall, cool one while you warm up on the beach while watching a game of sand volleyball. After dinner, enjoy a relaxing game of billiards before watching the night sky explode into millions of stars.
It's just another day in Paradise. You can make it your day in Paradise. Our Trujillo, Honduras lot prices are super affordable and the cost of construction just a fraction of what you would pay in North America. We can show you how easy and affordable it is to purchase Honduras real estate.
Buying Honduras Real Estate
1-877-836-2756 Toll free from North America
519-241-1230 Everywhere else in the World
Discover more about New Palm Beach, our upscale,
ocean view community in Trujillo, Honduras